Background / 
Coffee Circle Café is a lovely and cozy space which takes its coffee seriously. Coffee Circle have been operating as a roastery and E-commerce company for several years at their site in Wedding, Berlin, focus on premium, fair-trade, quality coffee from coffee farmers and delivering it to our doors via their digital shop. This is their first retail shop and café brings every their "online" effort to "offline". 
Believe / 
The first coffee shop from Coffee Circle is for everybody who feels enthusiastic about coffee. Coffee circle team love coffee and want to share our knowledge and passion with customer. Whether for those who want to come by to drink the world's best coffee or and want to know more about processing and its origin or you just want a simple cup of coffee to go or to stay – Coffee Circle Café will always serve their best coffee with friendliness and respect.
Design Solution / 
The visual system is based around gallery and interior elements in café. Designer created a series of illustrations and icons, and decided to use the original E-commerce brand font in the brand of new café.
Coffee Circle encourage customer to learn more about coffee without forcing anything. It's also the main concept of the illustrations in menu. If watch them carefully, the ration of water, milk and coffee can be founded in details.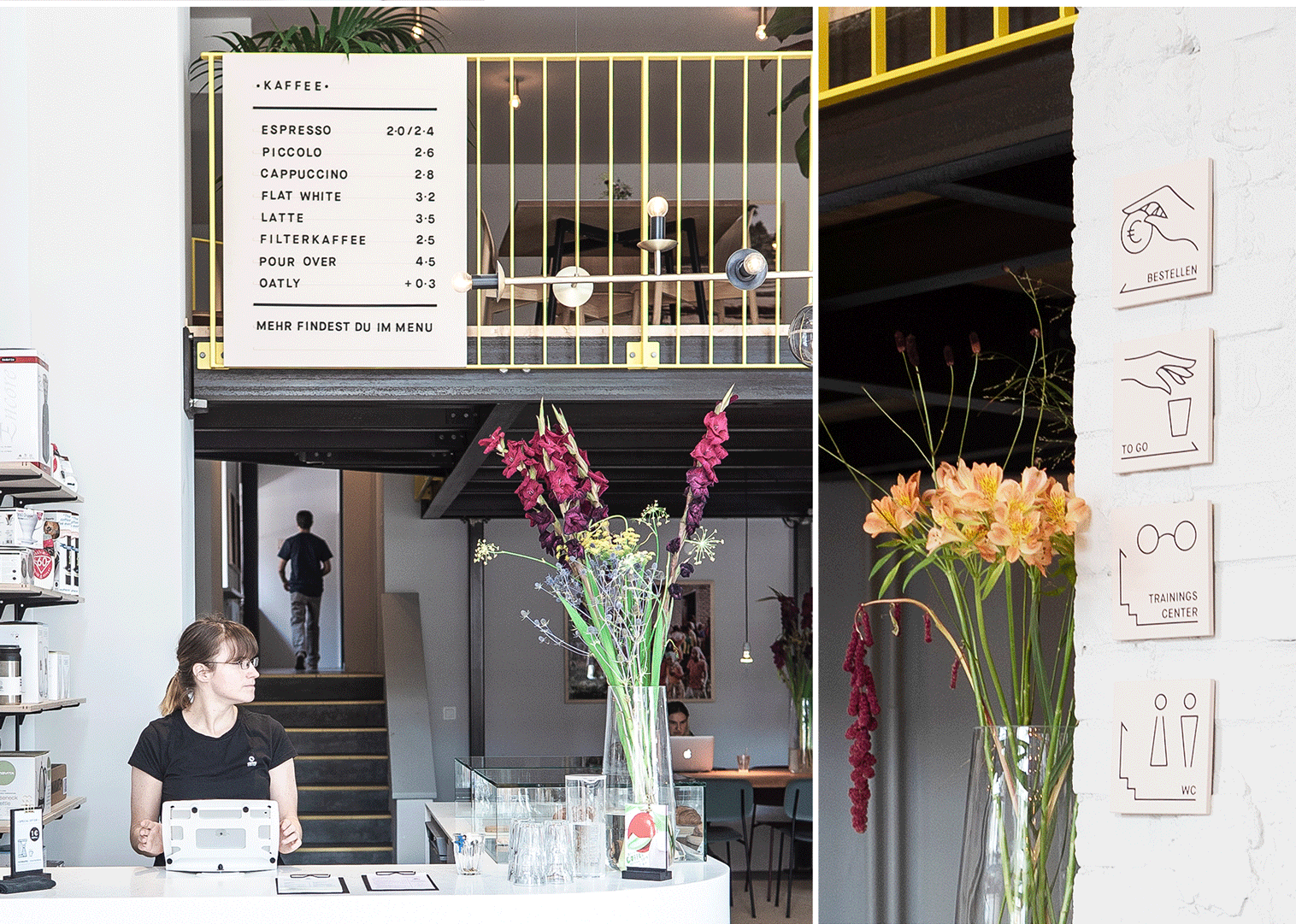 Lindower Str. 18, 13347 Berlin, S Bhf Wedding
Mo - Fr 8:30 bis 16:00 | Sa - So 9:30 bis 17:00